SALE!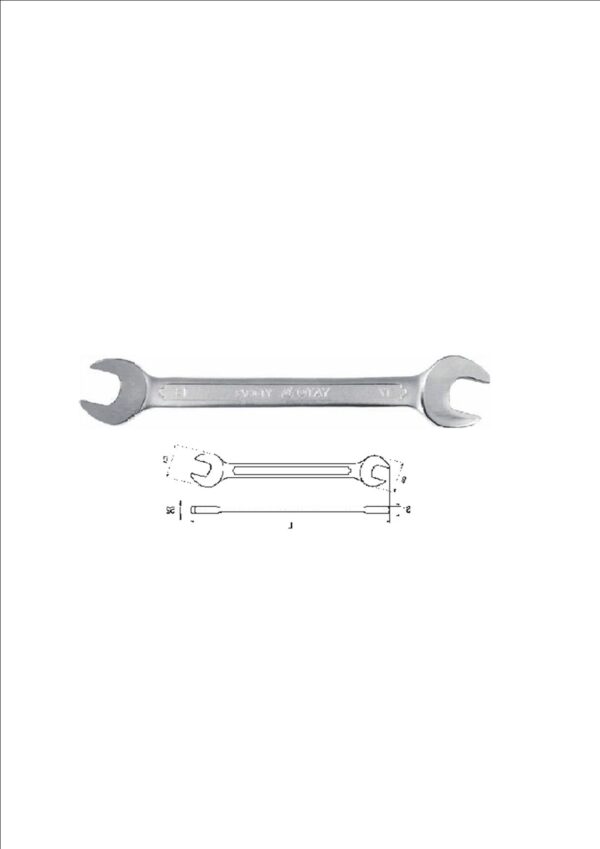 Double open end spanner, brand Yato, DIN 3110
€1.91 – €8.06
Double open end spanner
Double open end spanner, professional quality, competitive pricing, chrome finish.
Description
Double open end spanner  – CrV steel
This high quality double open end spanner is made according to DIN 3110 and is suitable for professional as wel as DIY use.
The spanner is made of CrV steel and finished with a mat chrome finish. It has an accurate size measurement so the spanner fits perfectly. The edges are slightly rounded so you do not have any sharp edges. The thickness is well balanced to give optimum strength but at the same time a good grip.
This double end open spanner is also available as a set.
The brand Yato is comparable to the other "A" grade labels but noticably lower in price, giving you an optimum price to quality ratio.
Of course we also deliver combination spanners and bi-hexagonal ring spanners.